News
Teacher association dissatisfy with recently proposed education bill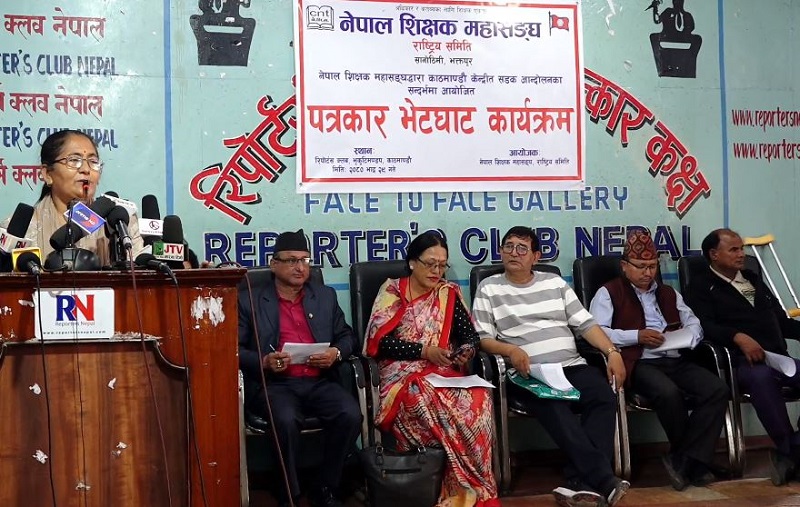 Kathmandu – The Federation of Nepal Teachers' Association has announced a protest centered on Kathmandu with 18 points of demand to amend the Bill 2080 to amend and unify the laws related to school education.
The union has announced a street protest saying that the bill registered by the government in the House of Representatives on Wednesday is against the rights and interests of teachers.
The federation has opposed the provisions of giving authority up to the secondary level to the municipality, keeping teachers under the municipality.
Teachers allege that the education bill has not addressed the permanency of temporary teachers, school staff and primary teachers.