Sports
National Cricket Team begins training for upcoming Asian Games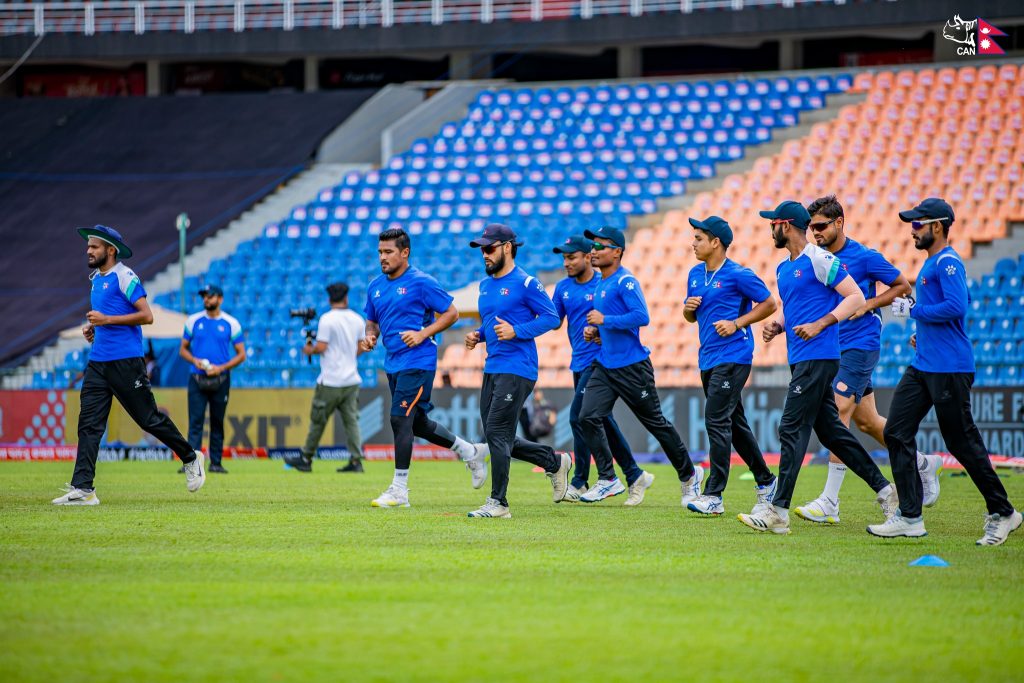 Kathmandu: The Nepali national cricket team has started training for the 19th Asian Games.
According to the Cricket Association Nepal(CAN), the members of the Nepali national team have started training at the TU Cricket Ground in Kirtipur from Wednesday.
In the 19th Asian Games to be held in China from September 23rd, Nepal is going to play against Mongolia and Maldives in the group stage.
Nepal will play against Mongolia on September 27 and Maldives on October 1. The match will be played in T-20 format.
Nepali team includes captain Rohit Paudel along with Asif Shaikh, Kushal Bhurtel, Lalit Rajvanshi, Bhim Sarki, Kushal Malla, Deependra Singh Airee, Sandeep Lamichhane, Karan KC, Gulshan Jha, Arif Shaikh, Sompal Kami, Pratis GC, Kishor Mahato, Sandeep Jora. , Arjun Saud and Shyam Dhakal.