News
RPP protests against cow slaughter in the country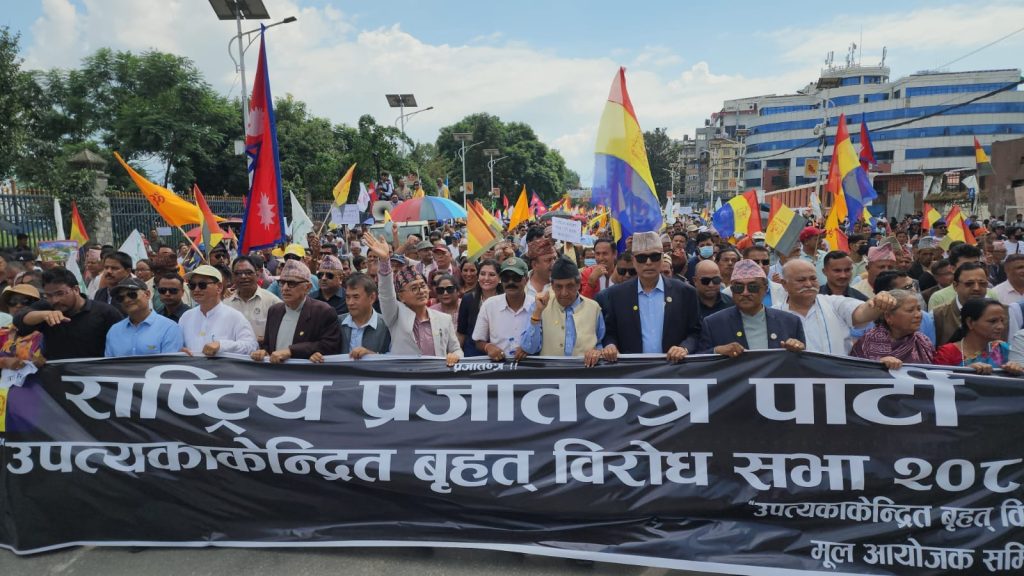 Kathmandu: Rashtriya Prajatantra Party (RPP) has demonstrated in Kathmandu against cow slaughter in the country.
The RPP has been protesting against the increasing activity of cow slaughter in the country.
In the demonstration, RPP has also raised issues such as restoration of Hindu nation and monarchy, abolition of federalism, control of corruption, guarantee of good governance, improvement of economy and creation of jobs in the country, control of price rise, provision of general relief.