Featured News
Singer Ani Choing Dolma donates Rs 18mn to Damak Children hospital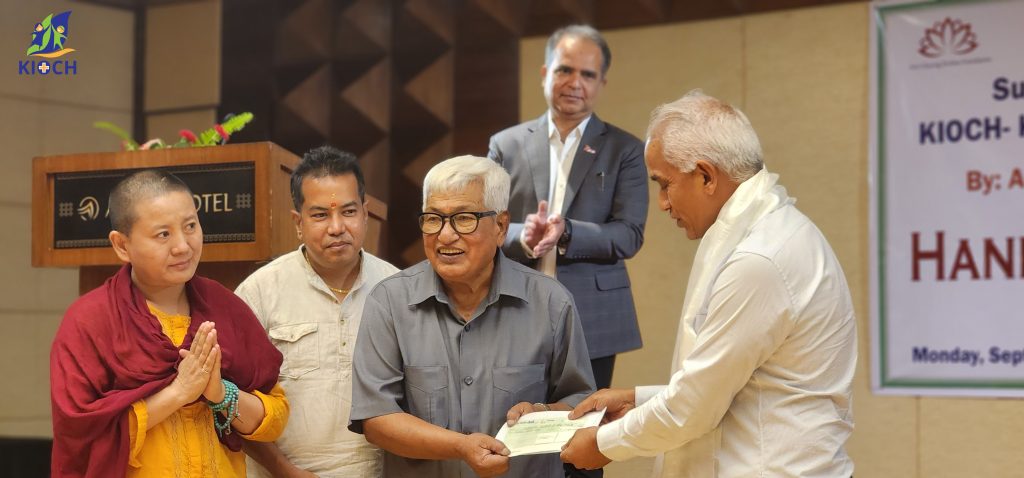 Kathmandu: Singer Ani Choing Dolma has donated 18 million rupees to Damak Children Hospital.
On behalf of the Ani Choing Dolma foundation, her musical guru and lyricist Durgalal Shrestha gave a cheque to Prof. Dr. Bhagwan Koirala.
She expressed hope that her contribution will help in building a healthy society.
In the program, Dr. Koirala shed light on the state of child health in Nepal. Koirala presented the data that 33 people die without receiving treatment when 1000 children are born.
Their aim is to protect children from damage and disability caused by lack of treatment and to protect families from the cycle of poverty, Koirala said.