Tech
51 electric charging station comes into operation at once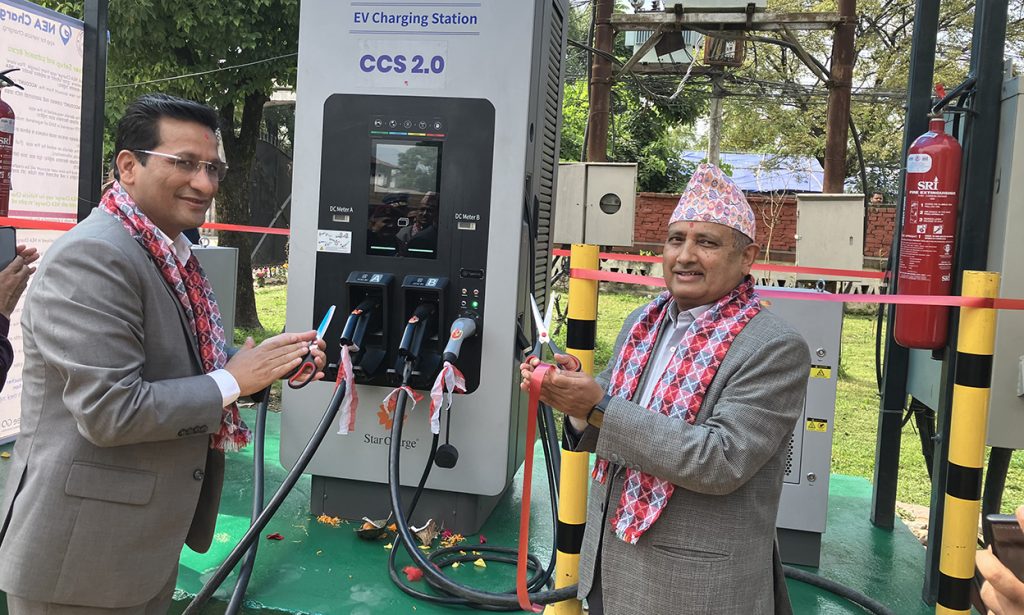 Kathmandu: Nepal Electricity Authority (NEA) inaugurates 51 electric vehicles built in different locations in the country at once.
Energy, Water Resources and Irrigation Minister Shakti Bahadur Basnet and Secretary Dinesh Kumar Ghimire jointly inaugurated the fast charging station established at Nepal Police Club Bhrikutimandap in Kathmandu.
According to the Authority, 51 charging stations for quick charging of electric vehicles have been built in the main highways, bus parks and big cities of seven provinces under the electric vehicle charging infrastructure development project.
The chargins stations have been built with the investment of the authority and the concessional loan of the Asian Development Bank and the technical assistance of the Norwegian government.
Out of the charging stations built at a cost of around 40 million rupees, 26 can charge big buses, micros, trucks, pickups and cars and 25 can charge small/large cars.
Charging will cost an average of 70 paisa for cars, 80 paisa for SUVs, 90 paisa for microbuses and one rupee 20 paisa per kilometer for buses.
Depending on the battery capacity of the vehicles available in Nepal, the charge can be completed in at least half an hour to 1 hour.
Each charging station is equipped with a 142 kW charger, a 50 kVA transformer for power supply, and an online billing system.