Sports
National Cricket team off to Pakistan to play Asia Cup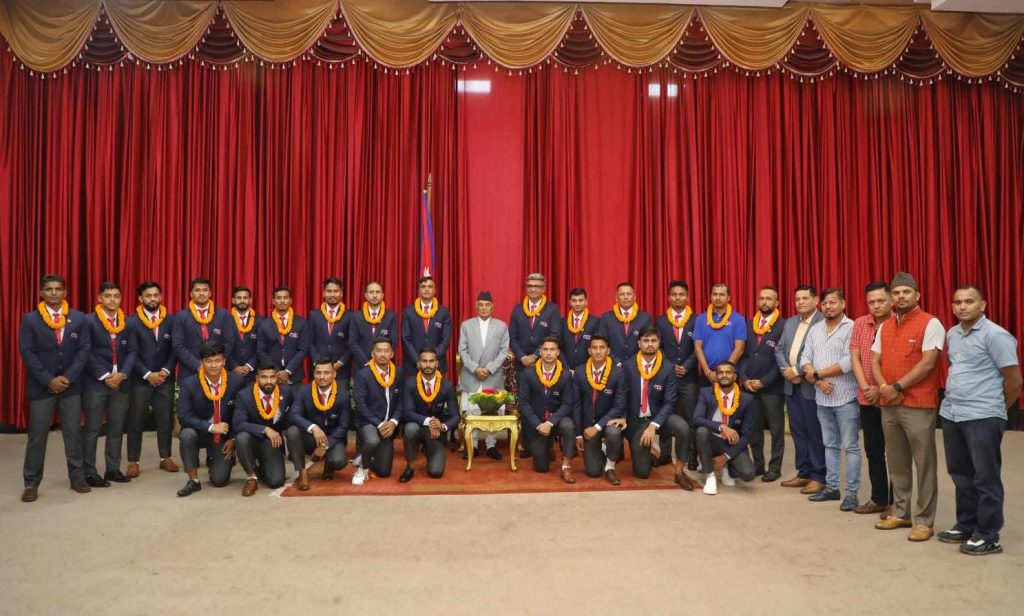 Kathmandu: National Cricket Team of Nepal has departed to Pakistan to participate in Asia Cup. President Ramchandra Poudel has bid his farewell and extend his best wishes to the team today.
President Paudel called the players, coaches and managers at the President's Office Sheetal Niwas and wished them victory today.
The Nepali team is leaving for Pakistan at 1 pm tonight. The Asia Cup will be held in Pakistan and Sri Lanka from 30th August to 17th September.
Group 'A' of the Asia Cup consists of Nepal, India and Pakistan. Bangladesh, Sri Lanka and Afghanistan are in Group 'B'.
Nepal will play against Pakistan on August 13 and India on August 18.
For the first time in the history, Nepal is playing Asia Cup.
Nepal has already announced a 17-member team under the captaincy of Rohit Kumar Paudel for the Asia Cup.