Finance
Russia proposes to build metro rail inside Kathmandu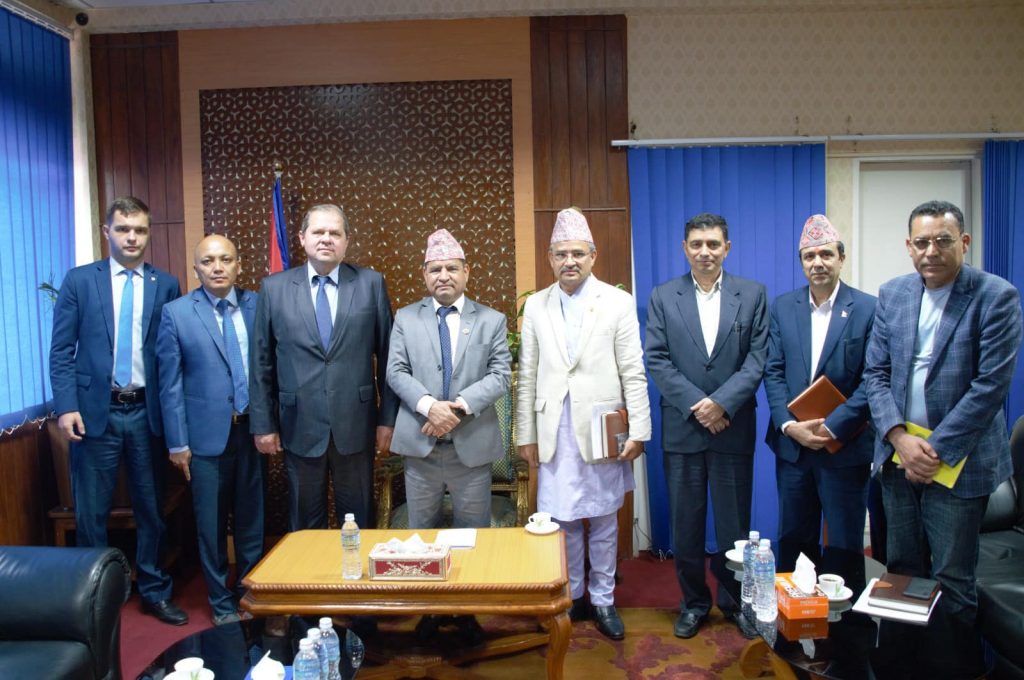 Kathmandu: Russia has requested a proposal for the metro rail project in Kathmandu.
A team including Russian Ambassador Alexei Nomiko demanded such a proposal in a meeting with Physical Infrastructure and Transport Minister Prakash Jwala on Monday.
In Monday's meeting, Minister Jwala proposed a metro train to be operated in Kathmandu Valley.
In response, the Russian side said that the Russian Railway Company is ready for the construction of the metro rail and has asked for a solid proposal for that.
The Russian Moscow Metro Rail is considered world famous company.
The secretariat of Minister Jwala has also informed that many countries of the world have operated metro trains with the help of Russia. Russian metro rail is also operating in different parts of India.