Sports
PM Prachanda announces to award Rs. 3 lakh each to national cricket players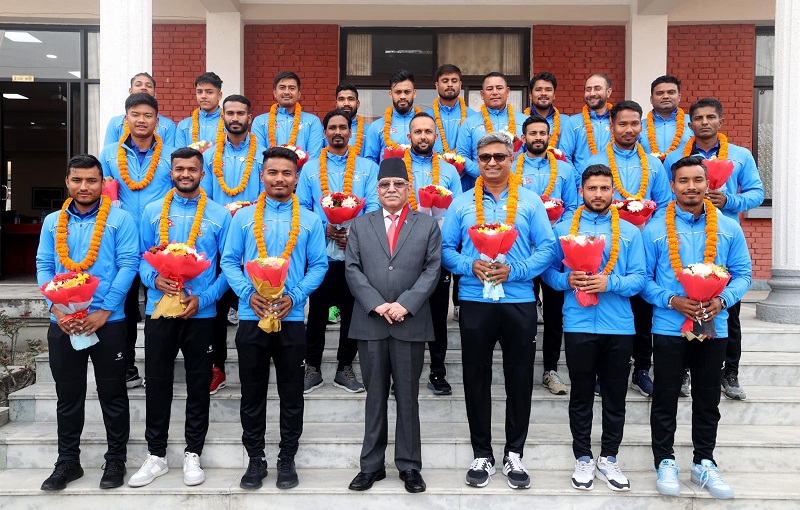 Kathmandu: Prime Minister Pushpa Kamal Dahal 'Prachanda' has announced an award of 3 lakh rupees to each national cricket players as an honor.
In the morning, Prime Minister Prachanda invited the players to the Prime Minister's Residence, Baluwatar.
Similarly, he has also announced that necessary arrangements will be made by the government to speed up the construction of cricket stadiums under construction in Moolpani and Chitwan.
By defeating UAE by 9 runs, Nepal has directly entered the 2023 One Day World Cup qualifiers.